Depth Gun
A downloadable game for Windows and macOS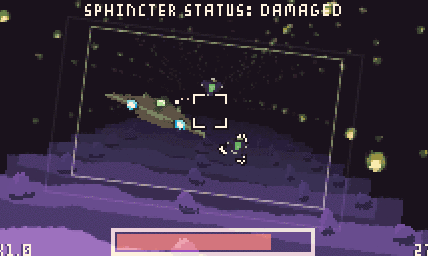 Instructions
Grab your gamepad or keyboard (gamepad recommended though) and hold on to your sphincter.
Controls:
Arrows/Joystick - Move aim
X (Button 1) - Fire bullet
C (Button 2) - Hold to lock on missiles while hovering over enemy, release to fire. Lock on to many at once to get the highest score bonus
Enemies with a shield need to be hit with a bullet before they can be locked on with a missible.
Made in 48 hours for Ludum Dare 38
Source code: https://github.com/leafo/ludum-dare-38
Download